A big thing happened for me last week.  I pulled out a stack of pants that haven't seen the light of day for 4 years.  These are my pants from when I was in the best shape of my life, before I had the twins.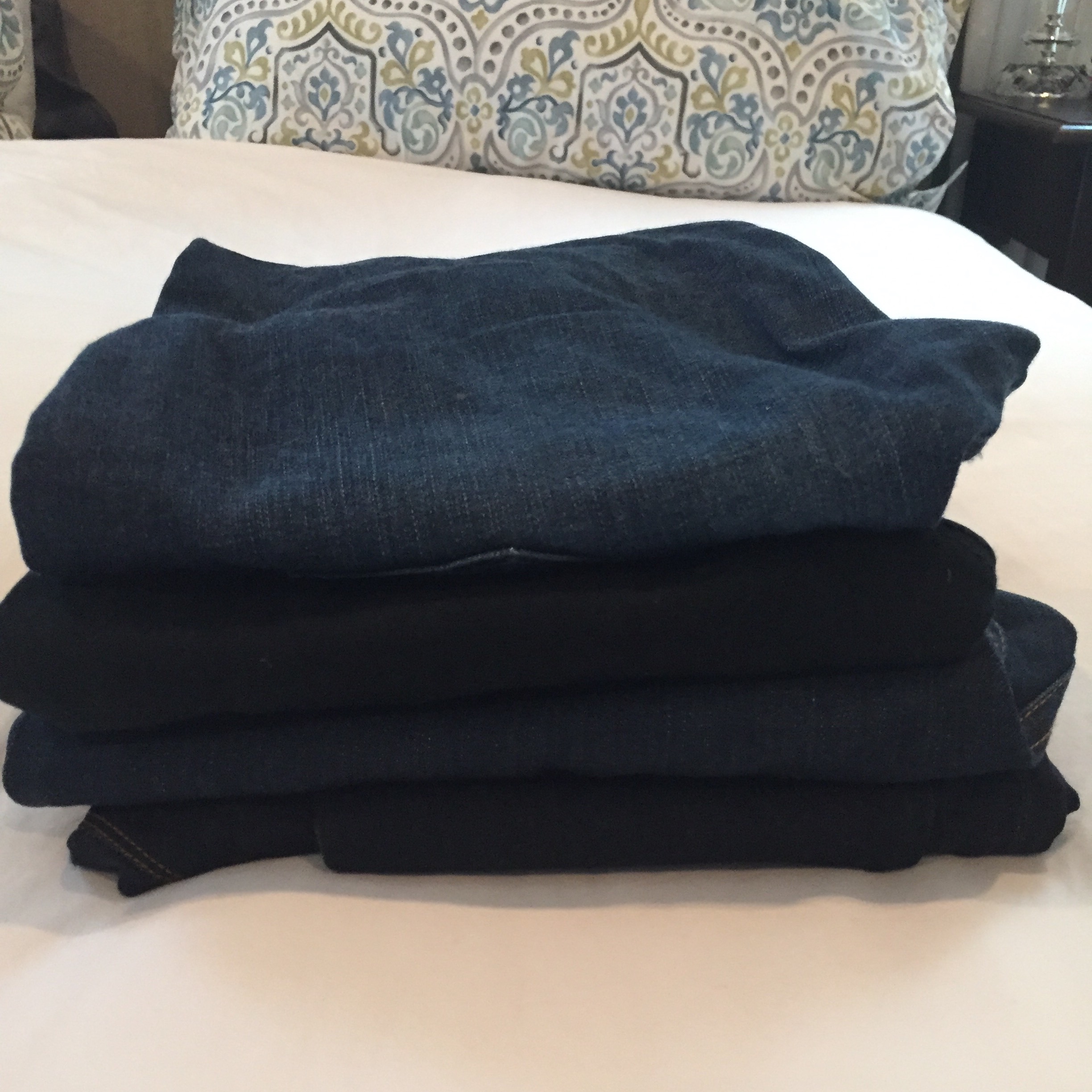 When I wore these pants, I lived at the gym.  I was training people/teaching yoga and spin full time, and I was working out at least 2 hours a day on a very strict regimen.  I was counting calories, not eating grains after lunch, limiting alcohol and no dairy (or at least attempting not to eat dairy).  I almost gave away these pants in between pregnancies because I just assumed they were never going to be an option again.  I told myself that my hips must have broadened because of the relaxin during pregnancy and never going to go back to normal, and that I will never be able to dedicate that much time and energy to my fitness again…so goodbye, old jeans, it was fun while it lasted. And then last week, I was feeling pretty good and decided to pull them out and give them a try, and BAM….THEY FIT!  Now, they are still a little tight, but THEY FUCKING FIT.  And here's the thing, I only workout 30 minutes a day (at home, so I don't even have to deal with traffic or parking or hauling kids back and forth), I don't count calories, I drink wine, I eat dessert, I eat dairy, I eat carbs (even after lunch).  I am on a program, and I practice portion control, I meal prep and I plan ahead, and I have a group of people who hold me accountable and expect me to show up.  EVERY.SINGLE.DAY. I am reaching my goals without all the misery of running intervals or doing 90 minutes of steady state cardio or an hour of strength training at the gym and having to wait for machines and wipe off other people's sweat.  I still go to the gym when I want to hit up a spin class or a yoga class, and that is because I WANT TO and because it makes me FEEL amazing, not because I HAVE to…which is so liberating.  It has made fitness fun again, the way it was when I first met my mentor (and personal trainer) who made me fall in love with all of this in the first place.
Let me just be clear, the scale and the pre-baby pants are such a small part of what I have gained from this program.  I feel like someone gave me my life back.  I don't spend all my free time inside the walls at the gym, or if I can't make it to the gym because of my kids or husband's travel schedule, I don't have to shame spiral and feel guilty all day. I can meet friends at a coffee shop or spend one on one time with my baby while my big girls are at school and I've even been able to start a new business where I get to show people how they can change their lives the way that I changed mine. This is literally the first time I've ever had balance in my WHOLE LIFE.  And seriously, it makes me want to shout it from the rooftops…THERE IS AN EASIER WAY!  I'm doing LESS than I have ever done and have MORE energy and MORE time and I fit into my jeans from 4 years ago.  I'm sad I didn't start this immediately after having all these babies. I'm sad more people (especially new moms) have to struggle (because let's be honest, mom guilt is a bitch) to fit it all in, when this program literally lets you have it all. I'm proud that I have come out of a very disordered eating past and figured out a way to show my girls that their mommy lives a healthy, flexible lifestyle and they don't have to see that other version.
Save