I posted a few weeks ago about how egg muffins save me. Well, I have found something that may be even better that I had to share.
Snack time is CRITICAL for me.  If I don't have a healthy snack ready to go, I'm just setting myself up to make bad decisions later. If I'm not committed to eating every 3 hours, my plan goes to shit. This is one of the main reasons that it's important for me to have all my food prepped for the week.  It's so easy for mom's to put themselves on the bottom of the priority list, and at 2pm be like, "Oh shit, I forgot to each lunch", and then end up starving and desperate in front of a refrigerator, which is NEVER a good situation.
My morning snack is taken care of with the egg muffins that we make every Sunday (we actually have to make 2 dozen to last us the week).  A few weeks ago one of my challengers/friends posted this recipe in our Accountability Group, promised it was easy to make and it has been my new obsession.  This is now my official afternoon snack, Oatmeal Muffins.  I make them on Sunday and eat them everyday at 3 right before my kid's come downstairs from rest time (because I'm mean and don't feel like sharing).
Oatmeal Muffins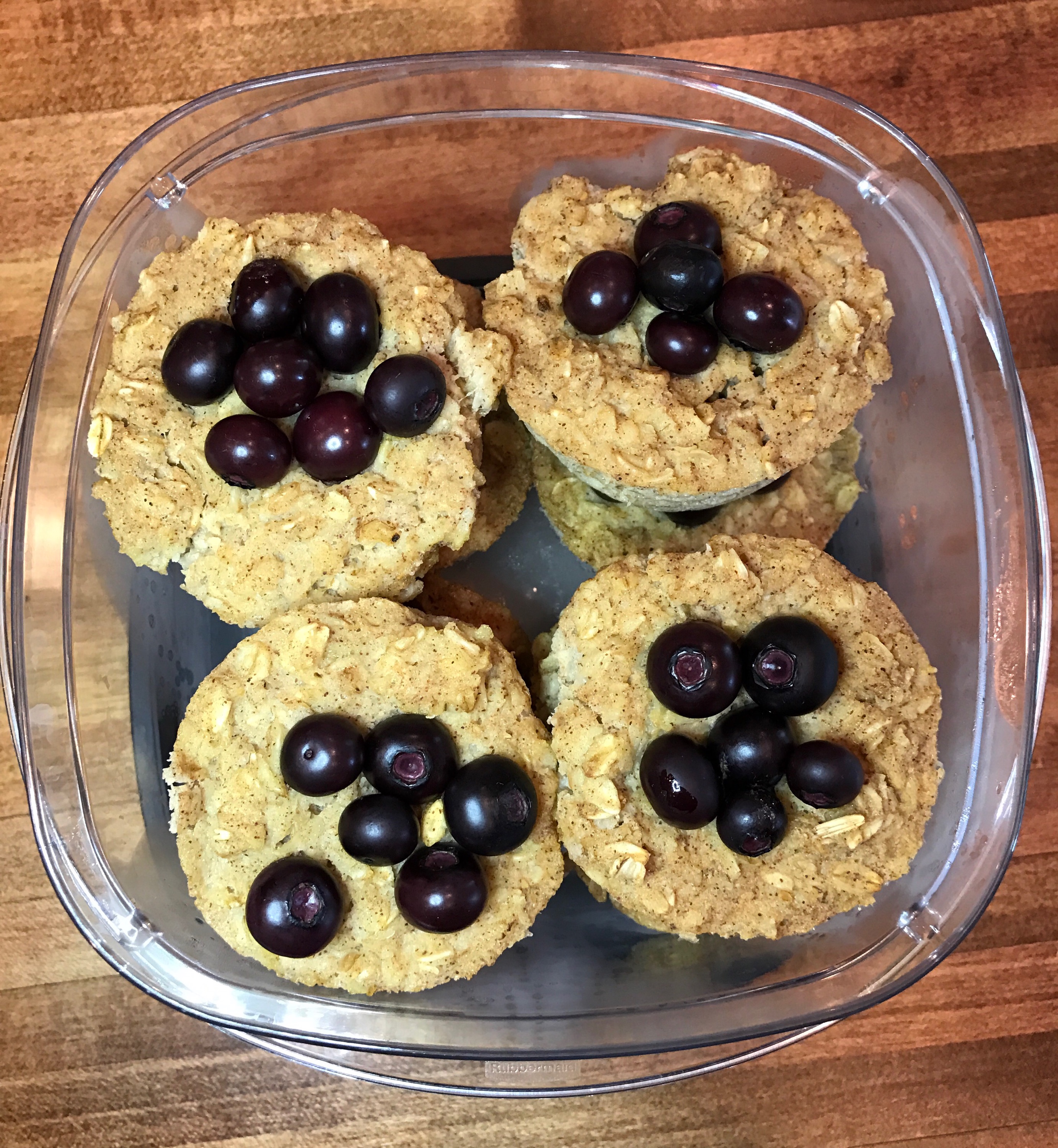 Ingredients:
-2 large eggs, lightly beaten
-1 tsp pure vanilla extract
-2 large bananas, mashed OR 2 cups unsweetened applesauce. (I used 6 applesauce pouches from Costco because that's all I have on hand…haha)
-1 T agave nectar
-2 1/2 cups old fashioned rolled oats
-1 T ground cinnamon
-1 1/2 tsp baking powder
-1 1/2 cups unsweetened almond milk
toppings of your choice: berries, fruit, nuts, pure maple syrup, chocolate chips
Instructions
-Preheat oven to 350 degrees. Coat muffin tin with spray oil
-Combine eggs, vanilla, bananas and honey in a large bowl. Mash bananas and mix well.
-Add oats, cinnamon and baking powder in a small bowl, then stir well and combine with banana mixture
-Stir in almond milk and mix well.
-Divide oatmeal evenly between prepared muffin cups and add toppings (I like blueberries the best)
-Bake 20 to 25 minutes or until brown.
-Cool slightly and serve or save for the rest of the week.
Y'all, there are so easy and so good.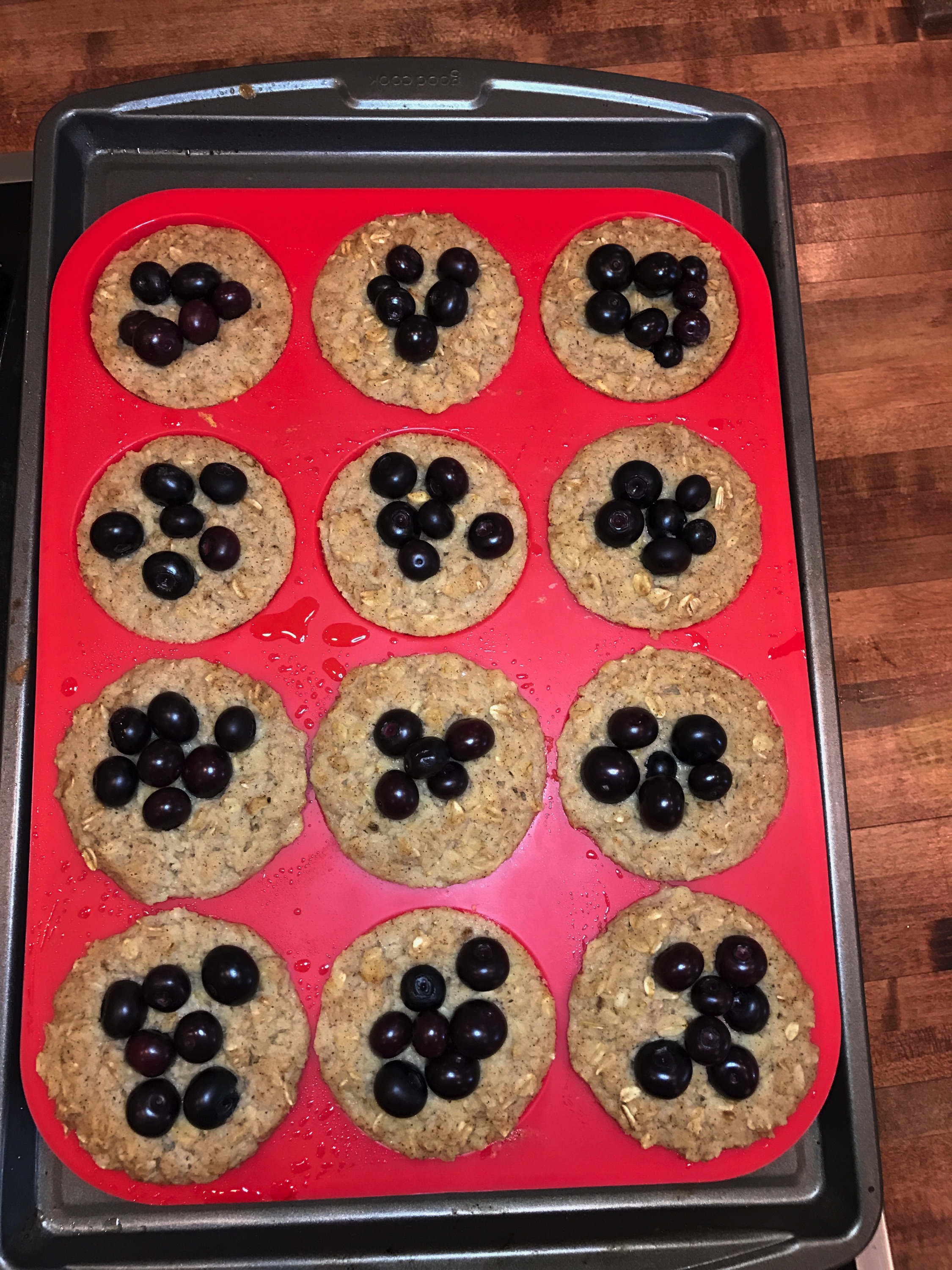 Also, if you are going to get serious about muffins, you absolutely need to buy this $10 silicone muffin pan from Amazon.  This was gifted to me by my coach (best gift ever).  Believe me, I'm not someone who normally has bakeware laying around, but this pan is a must-have if you are going to make these on a weekly basis.
Save
Save